---
---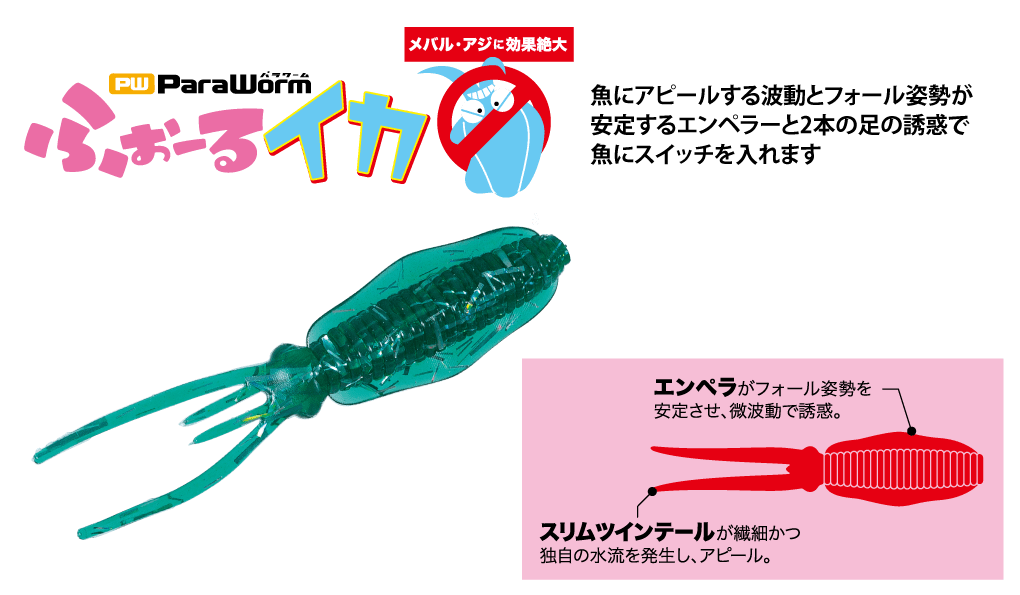 A squid-shaped shape is now

 

available in the popular For series !

 

!!
SPEC
Size: Full squid / 1.6 inch
Quantity: 8 pieces
Swim and eat ・ Fall to eat.
The worm's micro-waves are of paramount importance in a light game of quiet fishing. "Fall squid" is now available in the fall series, which is particular about micro-waves.
Great effect on rockfish and horse mackerel!
The squid's wave is created by the small wave generated by the emperor part of the body and the two thin legs that realize a slow fall to make the fall posture stable.
---