---
---
Monster fish PE Si-X [VAMOS]
130m roll and No. 6 have been added to the line VAMOS dedicated to monster fish hunters!
With the maturity of the "monster fish fishing" scene, a new lineup of 130m reels No. 3 to No. 6 has been added to meet a wide range of needs, such as the use of larger reels. It is the amount of spool that can be used just enough for overseas expeditions. In order not to miss the chance of "once in a lifetime"! Please try. (Takuya Kozuka)


"Si-X" that Takuya Kozuka, a monster fish hunter who travels around the world, fell in love with. By kneading the special heat-resistant material "Si-X" into each Max Power thread at the manufacturing stage, we have achieved "super" high durability that cannot be obtained with coating. A fierce fight with powerful monsters draws out the line, and even if it comes into contact with obstacles or prey, it protects against PE's great enemy, frictional heat, and prevents line breaks as much as possible. The color adopts a camouflage pattern suitable for monster fish hunting. For "one" fish "one meeting" with monsters lurking around the world. "Si-X" "VAMOS" appeared.

* [VAMOS] means "Departure!" in the language of the Amazon (Portuguese).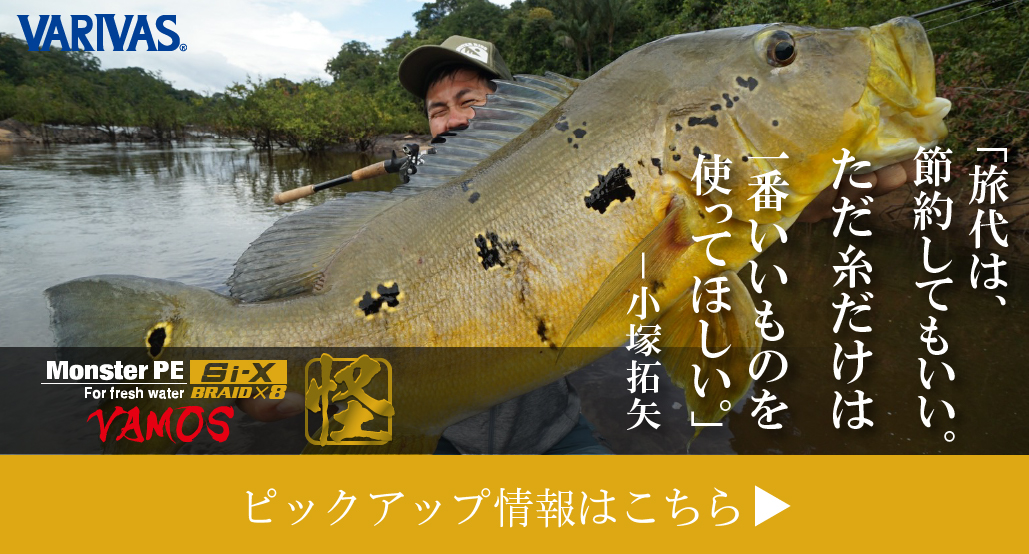 Color: Camouflage (20cm wide dark green + dark brown repeats)
*65m roll has 5cm wide white marking at the start and end of the roll
*130m roll has 10cm wide white marking at 65m
| issue | MAX LB. | length | BRAID |
| --- | --- | --- | --- |
| 3 | 52 | 65m | 8 |
| Four | 68 | 65m | 8 |
| Five | 80 | 65m | 8 |
| 6 | 92 | 65m | 8 |
| 2 | 38 | 130m | 8 |
| 3 | 52 | 130m | 8 |
| Four | 68 | 130m | 8 |
| Five | 80 | 130m | 8 |
| 6 | 92 | 130m | 8 |
---