Regular price
MYR91.16
Sale price
MYR78.44
Unit price
per
Sale
Sold out
In stock
Produced by Tomoya Azuma, the name Falcon Punch is a top water created to kill rankers with one-shot KO !
Target fish: Black bass, sea bass, blue fish, barramundi, etc. Fish eaters General
size: 120 mm / Weight: ≒ 28 g
Hook: BKK Fangs62-UA #2
Product features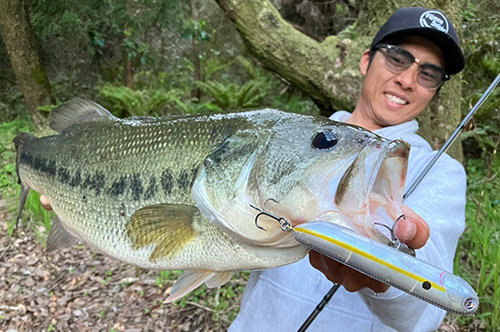 The cups on the front and sides create the strongest appeal in the history of pencil baits, and it dominates the surface zone with water push and splash that is the best in its genre. Captivate your target with the combined sound of tungsten and steel. Hit the water surface firmly with a short travel distance! ! Falcon Punch, the pencil bait with the strongest punching power! ! Its power is not only for bass but also for sea bass! !
MOVIE
Falcon Punch Rokumaru capture video
falcon punch action video
Share
View full details