---
---
Egiou LIVE Search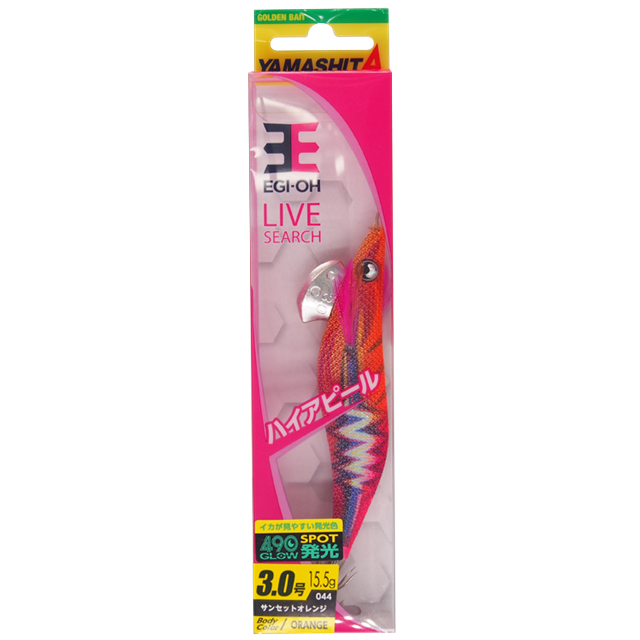 High-appeal model with sound, light, and movement that invites you at a good tempo (with rattle)


"Search Rattle"

 

for more effective sound
Previous research has shown that the most audible frequency (unit: Hz (hertz)) in the audible range of the bigfin reef squid (frequency band of audible sound) is 600 Hz.
Based on this knowledge, YAMASHITA reviewed the materials of the body and rattle, and derived a material that easily produces sound in the frequency band centered on 600Hz. That is "Search Rattle".
The effective rattle sound added to the basic performance as an egg becomes a powerful weapon that attracts highly curious and highly active squids.
<References> ・ Marian Y. Hu, Hong Young Yan, *, Wen-Sung Chung, Jen-Chieh Shiao, Pung-Pung Hwang.
Acoustically evoked potentials in two cephalopods inferred using the auditory brainstem
response (ABR) approach. Comparative Biochemistry and Physiology, Part A 2009; 153: 278-283 ・
Yukio Ueda, Tetsuya Unno "The Secret of Aori Squid" Naruyamado Shoten, Tokyo 
. Laboratory
"Slightly early fall"

 

design

 

that can be explored up tempo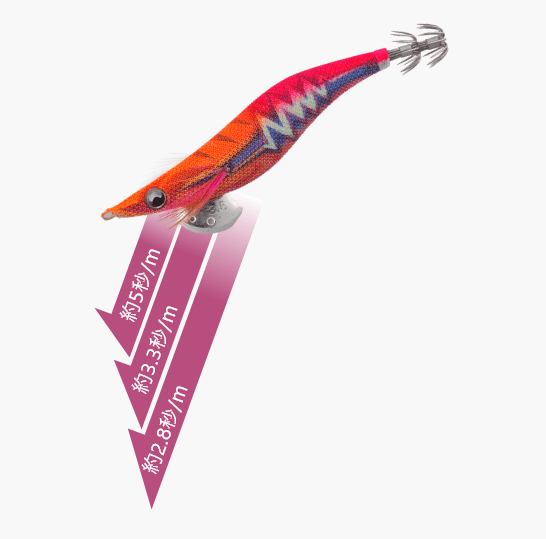 By designing the sinking speed one tempo faster than LIVE (without rattle) while keeping the light dirt of Egiou LIVE, it is possible to quickly search for highly active squid.
size

Egiou LIVE




(without rattle)

Egiou LIVE Search




(with rattle)

No. 2.5

Approximately 5.5 seconds / m

About 5 seconds / m

No. 3

Approximately 3.5 seconds / m

Approximately 3.3 seconds / m

No. 3.5

About 3 seconds / m

Approximately 2.8 seconds / m
Scenes using Egiou LIVE Search
① Arriving at the fishing spot, the first throw!
→ Appeal the existence of Egi to the squids scattered over a wide area with high appeal specifications!
② At the time of morning and evening muzzle
→ Timing when the activity of squid rises due to changes in the amount of light!
③ Deep field or muddy tide
→ Even in situations where it is difficult for light to reach, the 490 glow emits light to appeal its presence!
④ Around tall obstacles where Egi hides

→ Appeal the existence of Egi with sound even in situations where the squid's field of vision is difficult to work!

| size | weight | Subsidence speed |
| --- | --- | --- |
| No. 2.5 | 10.5g | About 5.0 seconds |
| No. 3 | 15.5g | About 3.3 seconds |
| No. 3.5 | 21.5g | About 2.8 seconds |

Equipped with a warm jacket that brings Egi to life
---