Regular price
Sale price
MYR40.28
Unit price
per
Sale
Sold out
Low stock
SR 60mm 15g (1m)
DR 60mm 15.5g (1.5m)
Treble #4
Versatile big crank that flies well, swims well, and catches well



A deca-sized version of the national crankbait "Peanut II", which is widely used by bass pros and beginners all over Japan.

 

The basic performance of "flying well, swimming well, easy-to-use crankbait" is the same as the original Peanut II, but the big body with a total length of 10mm increases the vibration, sound, and flight distance, boosting each performance and strongly appealing to bass.

 

It is possible to take a long productive zone by blowing it away and appeal to a wide range of bass.

 

Responsive from the start of retrieve, it moves briskly with a wide wobbling and flashy rolling action, and when it contacts the cover, it surely invites a bite with an escape action.

 

Versatile big crankbait that can attack around the cover without hesitation.

 

Dive range: "SSR = Super Shallow Runner" up to 0.5m, "SR = Shallow Runner" up to 1m, and "DR = Deep Runner" up to 1.5m.

A classic crank that is widely popular from beginners to bass pros.



While maintaining the basic concept of peanuts that anyone can use easily, fly well, catch well, and have excellent cost performance, the body size has been increased to add further flight distance and appeal.

 

Recommended when you want to attack a wider range or in areas where baitfish are large.

Product features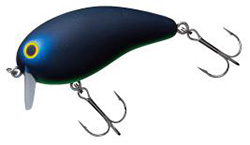 ■SSR Features
Infiltration range 0.5m. It is effective for capturing shallow with Okappari. It also works as a wakebait. Only the SSR has a screw-in type rear hook eye, and it can be tuned to mount a propeller.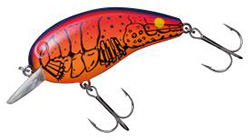 ■ SR Features
Infiltration range 1m. In Okappari, especially the main diving range. By raising and lowering the rod, you can almost cover the shallow range.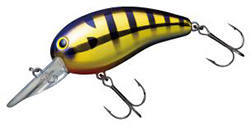 ■DR feature
Infiltration range 1.5m. Demonstrates its power in capturing break lines and capturing around cover. In Okappari, this DR is especially useful around the cover. The long lip avoids obstacles and is characterized by less rooting. By replacing the front and rear hooks with double hooks, it creates further snagging avoidance performance and zigzag action! !

diving depth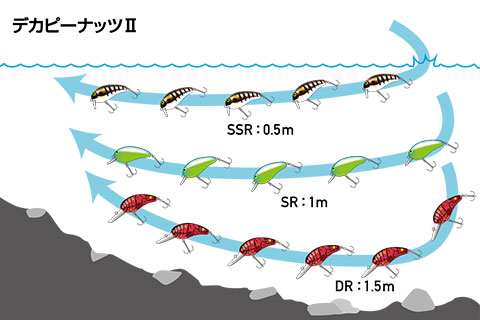 VIDEO



Share
View full details