---
---

Tatula TW 80

Product name

gear




ratio

Winding length




(cm/handle 1 rotation)

Weight




(g)

Maximum




drag force




(kg)

Spool dimensions




(diameter mm/width mm)

Standard winding amount




nylon/fluorocarbon




(lb-m)

Handle




length




(mm)

Bearing




(ball/roller)

80

6.3

63

180

4.5

32/21

12-100




14-85

85

7/1

80L

6.3

63

180

4.5

32/21

12-100




14-85

85

7/1

80H

7.1

71

180

4.5

32/21

12-100




14-85

85

7/1

80HL

7.1

71

180

4.5

32/21

12-100




14-85

85

7/1

80XH

8.1

81

180

4.5

32/21

12-100




14-85

85

7/1

80XHL

8.1

81

180

4.5

32/21

12-100




14-85

85

7/1
Toughness & Compact! Introducing a compact body #80 size equipped with "HYPERDRIVE DESIGN" in the TATULA series.



Equipped with "HYPERDRIVE DESIGN", a design concept that aims to maintain high initial performance for a long time.
180g, the smallest and lightest model in TATULA history. The tough concept and high basic performance that are the core of the TATULA series are inherited. Aluminum is used for the frame and gear side plate to achieve a tougher housing specification. Contributes to improved rotational performance and durability.
Equipped with Φ32mm MAGFORCE-Z high-strength aluminum spool. Due to the relationship between brake characteristics, spool characteristics and line capacity, it matches lures of about 5g to 20g, and the high long-distance casting performance of hard baits and shooting rigs of about 10g to 15g, which are often used in Okappari, is excellent. New standard.

Specification details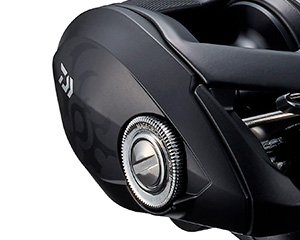 Equipped with MAGFORCE-Z brakes. By keeping the magnet structure of Magforce as it is, the induct rotor operates smoothly according to the number of rotations of the spool, making it possible to strengthen the brake in the first half of the cast and weaken it in the second half, resulting in an extended cast feel. be done. A proven brake mechanism that features ease of adjustment of braking force and strength against the external environment.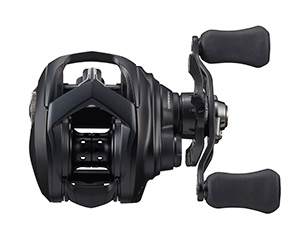 Equipped with Φ32mm (width 21mm) MAGFORCE-Z high-strength aluminum spool. Ideal for lures of 5g to 20g due to braking and spool characteristics. In addition, the long casting performance of the hard plug of about 10g to 15g, which is often used in Okappari, is excellent.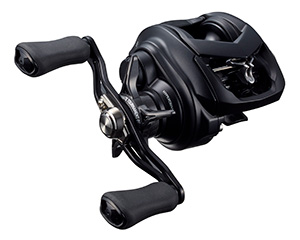 Equipped with 85mm aluminum crank handle.
Handle knob = Equipped with a high-grip I-type light knob. Contributes to comfortable winding.

DAIWA TECHNOLOGY



Next-generation dual-axis bait reel technology HYPERDRIVE design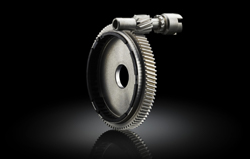 A newly designed gear system for bait (both shafts) reels that pursues continuous strong and smooth rotation. DAIWA's unique technology that achieves an increase in meshing rate without reducing the module (size) of gear teeth, which is directly linked to durability, and achieves long-lasting initial smoothness.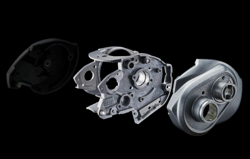 ■ HYPER ARMED HOUSING (AL)
A housing system that firmly supports the internal structure with high rigidity and high precision, and produces precise winding comfort and power. It is a necessary condition to use a metal material for the frame, which is the key, and by combining with the side plate and set plate, it is possible to continue to demonstrate the basic performance for a long time.
TATULA TW 80 uses AL for the frame and gear side plate, realizing a tough housing specification.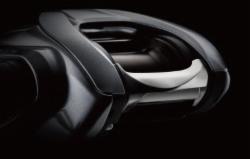 A clutch system that not only has a well-balanced on/off performance that continues to slide thousands or tens of thousands of times, but also has very little trouble even in seawater with a high salt concentration. Boasting a state-of-the-art insulation structure that has already reduced the number of fixed repairs in severe salt scenes by 99% compared to our company.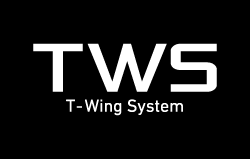 TWS greatly reduces the resistance at the line guide near the spool where the spool rotation speed is the highest, promising comfortable fishing with little backlash.Flying well, controllability is improved, fall is fast, and backlash TWS improves all basic performance of bait reels.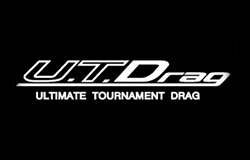 Eliminates the initial biting at the beginning of the drag effect, and achieves smoothness without stick (unevenness).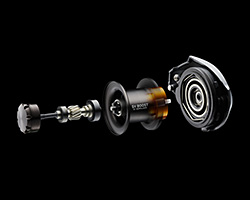 First, by adjusting the "zero adjuster" and implementing the "spool backlash zero" setting, it became possible to control all lures only with the mag dial due to the evolution of the magnetic brake.
"Zero adjuster" is a mechanism that allows you to enjoy fishing comfortably without malfunctions during fishing by adjusting to "zero setting" before starting fishing.
* "Spool backlash zero" setting is the last minute setting that does not push the spool while leaving a minute backlash (about 0.2mm).

PRO STAFF impression



[TATULA's smallest and lightest aircraft with HYPERDRIVE DESIGN] TATULA
 , which is the home country of bass fishing and has been well received in the United States, the home of power fishing, has added the smallest and lightest TATULA TW 80 in the series. The compact body with HYPERDRIVE DESIGN has a strength that is contrary to its size, and combined with a sufficient line capacity, power fishing can be done without difficulty.
 The spool is a narrow type of φ32mm with excellent rotation response, and has a deep groove according to the application of this reel. By controlling with MAGFORCE-Z, it is possible to freely cast around 3/8oz, which is the central weight of bass lures, regardless of distance.
  It was a happy miscalculation that the suitability for lightweight lures exceeded the expectations of the development team. Kazuya and Naoki's Yamashita brothers and Masahiro Nakagawa showed finesse worm down shots and Neko rigs with lightness. All three agree.
"Although it is difficult to compare with AIR and CT SV machines due to its suitability for light lures, it can cast and pitch well. Considering the wide range of applications and compact and abundant line capacity, I would definitely recommend this reel. There is always a situation to choose from. The Yamashita brothers say, "I'm sure there will be an opportunity to enter the JB tournament."
  It was Takayuki Koike who showed an interesting reaction when he first met with TATULA TW80.
"I was shocked when I was given the prototype, and after using it, I was convinced. This reel was exactly what I wanted. Actually, I was thinking of telling DAIWA what I wanted from using the CT SV machine in the United States. However, Before I could tell you, the product was already made (laughs).
 Koike's use is close-to-medium-range battles with medium- and heavy-weight lures. "DAIWA's compact reels are highly praised even among American players with large hands. The small grip makes fishing easier, and if you can palm well, it's easy to land hooks with power."
  Based on the performance of TATULA TW 80, many professional staff in Japan and the United States unanimously said the following.
"With HYPERDRIVE DESIGN, with this castability, this price is too much. DAIWA has created the strongest rival of DAIWA reel by itself."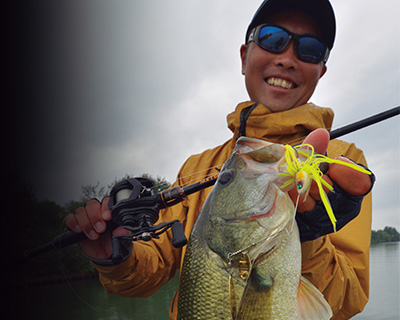 [TATULA TW 80 will be the main machine in the future, Takayuki Koike]
  I was really going to propose to make this reel with these specs. The spool is φ32mm, with a CT SV-like groove depth, and a HYPERDRIVE DESIGN tough machine. Then he said, "This is a new prototype for 2022, so please test it"... I was surprised. And it's as good as I thought!!
  From now on, TATULA TW 80 will be my main reel for both short and medium range fishing. Use TATULA TW 100 when you want to wind a thicker line more, or when mainly fishing for medium to long distances, and TATULA SV TW 100 for lures mainly used for long casts.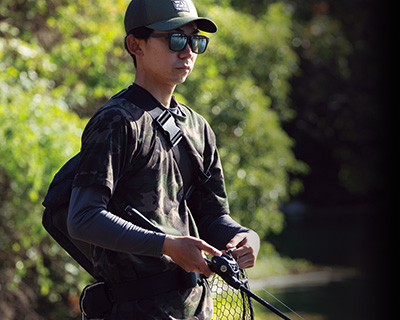 [Small and lightweight, no sense of incongruity even if you use it properly with other series reels] The reel
 ring is the most different from TATULA so far. HYPERDRIVE DESIGN is working. The winding is so smooth that you can see the difference just by empty winding.
 And practical. It's compact and lightweight (180g), so you can mix it with STEEZ, ZILLION, and ALPHAS without any discomfort. The cast feel is also stretched. I thought it would be a little peaky because the brake is MAGFORCE-Z, but the spool diameter is φ32mm, so it feels rather safe. Speaking of φ32mm narrow, there is also ALPHAS, but it is ant to use these two machines properly depending on the application and line capacity. If you combine TATULA TW 80 for power and ALPHAS for light, you won't feel any discomfort when you switch hands. Increases the accuracy of actions such as throwing, manipulating, and hanging.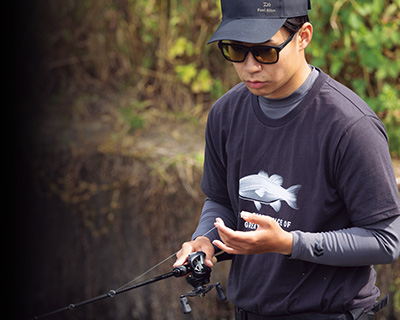 [Reel Naoki Yamashita that will be needed in the game]
 I would like to use TATULA TW 80 for "short-distance shooting fishing" in the game (JB TOP50). Especially in situations where the cover is dark and you use thick lines. Reels with a lot of line capacity tend to be rough. But in this case, I don't want to throw too far. If you can store big line enough for cover shots and have the toughness to balance heavy duty hooks and rods, the compact size makes fishing easier. Looking at the lineup of DAIWA reels from that point of view, TATULA TW 80 is a reel that will be needed in the game. I think this is the royal road for the "tough machine" TATULA, but the TATULA TW 80 can handle even light lures to some extent. It's actually a pretty high-level "anything reel".

Photo gallery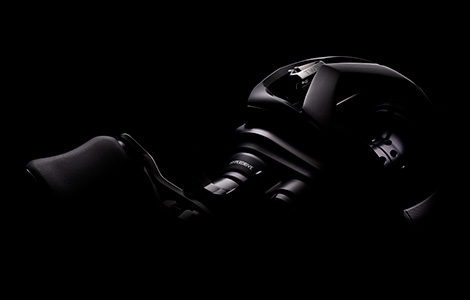 ---