---
---
Product name

Overall length




(m)

Number of joints




(pieces)

Close




(cm)

Weight




(g)

Tip diameter/base diameter




(mm)

Jig/lure weight




(jigging)




(g)

Line PE




(No.)

Carbon




content




(%)

J64S-3MD

1.93

1

193

150

1.8/12.4

MAX180

MAX 3

96
SALTIGA R J64S-3 MD




(mid response)

Lightweight jigging rod for casting and diagonal


pulling A model suitable for casting and diagonal jigging in shallow water areas or where fish are scattered over a wide area.

 

Considering the casting of jigs up to 180g class, the blank material is designed with medium elasticity carbon aiming at both moderate repulsion that is easy to cast and not letting the jig go wild when jerk.

 

Even if medium-sized amberjack such as yellowtail and Spanish mackerel hits, this model can reliably attract fish with power that cannot be imagined from a lightweight, slender blank.
MD: mid response

feature


Almighty model that adopts a straightforward medium elastic blank and handles various styles of jigging.




Usage




1. Combination jerk with different jerk patterns
2. Cast & jerk (diagonal pulling) that makes use of a slightly longer length
Strategic jigging with blanks with different elasticity (response = R)!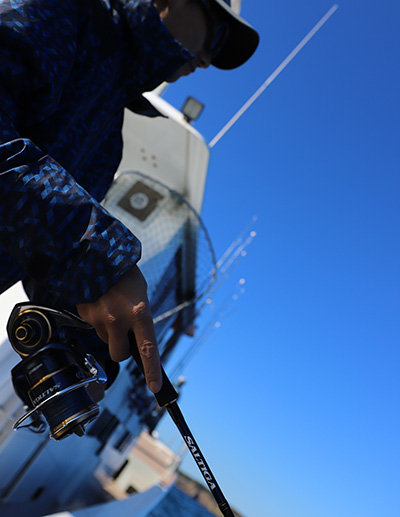 Although the class line used is the same, by using 3 different types of elasticity, it is possible to strategically use the response (Response = R) according to the jerk pattern, jig shape, and how the ship flows. New series.

 

The slender and lightweight blank uses HVF Nano Plus, and by wrapping X45 from the tip to the outermost layer, it has tenacity that can be handled with peace of mind, making it an active model for targeting blue-runners in the near sea.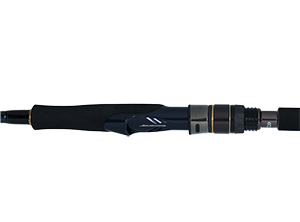 ■ Lightweight air sensor sheet (spinning model)
Significant weight reduction is achieved by adopting an air sensor sheet.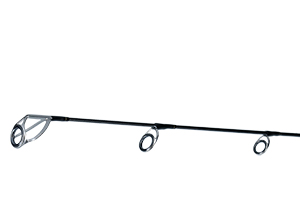 ■We attach guide of large diameter to titanium K guide
tip part.

 

The omission with a fat leader is also improved.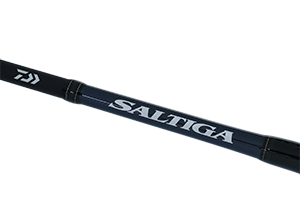 ■Dark blue and gold tone design
The color matches the body color of 20 SALTIGA and Sertate, so the sense of unity increases when the reel is attached.
DAIWA TECHNOLOGY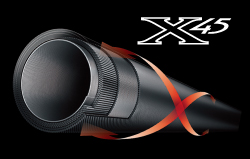 "45°" is the best for preventing twisting.

 

Optimal structure to prevent twisting that revolutionizes power and operability.

 

By wrapping DAIWA's unique bias cloth (such as carbon fiber diagonally at ±45°) around the conventional structure (0°, 90° to the tip of the rod), twisting is prevented and power, operability, and sensitivity are greatly improved. significantly improved.

 

*The strongest "45°" X structure against twisting is used for naming.

 

"X Torque" has been renamed to "X45" as a global trademark.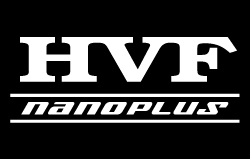 "High-density HVF carbon", which reduces the amount of resin and increases the density of carbon fiber instead, is the best material for rods that emphasize stickiness and strength. By combining the two, it is possible to further increase the strength and reduce the weight.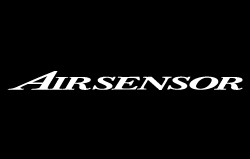 ■ AIR_SENSOR_SEAT [air sensor seat]
"Air sensor sheet" with carbon fiber that achieves light weight, high strength, and high sensitivity.

 

Special design according to the application realizes operability that cannot be experienced with general-purpose reel seats.
---